First position: Public and internal relations assistant
Public and internal relations assistant at EAO France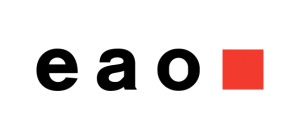 Apprenticeship contract from August 31st 2009 to August 31st 2011
Working at EAO was my first actual professional experience after several work placements. I discovered a lot of new things, starting with a new working field. Thanks to my apprenticeship supervisor and the rest of my colleagues, I developped not only my expertise in the particular field of B2B public relations, but also my soft skills a lot.
Within the two years I worked there I was in charge of:
Product positioning and SEA (Google AdWords),
Writing, revising and translating documents,
Creating ads (web, print) and emailing campaigns,
Updating the company's website,
Setting up a new reception room reflecting the company's identity,
Setting up a new signage to guide the visiting customers,
Creating tools for the salesmen,
Organizing the product documentation,
Developing an internal website to present the team.