Operations Manager on Interactive TV applications
Operations Manager on Interactive TV at Canal+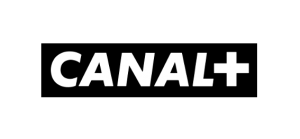 Consulting mission since November 24th 2015
Among a team operating on Canal+ commercial platforms on both the web and TV, I worked with a webdesigner to the configuration of tools enabling us to update the group's offers on its own devices and the ISP's. I also came to gain new skills by becoming a backup webmaster on lesoffrescanal.fr and on the web customer space.
My main objective with this mission was to evolve and have an experience in e-commerce.
During my time at Canal+, I was able to intervene on a broad spectrum of tasks:
Animation and management of the subscription tunnels for both prospects and subscribers,
Set up of the reworking of the prospect tunnel with the new brand guidelines,
Operational testing of the reworking of the website lesoffrescanal.fr,
Setup ofA/B tests,
Organization and realizing operational testings on the tunnels,
Reporting of bugs and follow up of the corrections,
Contribution to the evolution of the administrations tools and the tunnels,
Backup webmastering and operational testing on lesoffrescanal.fr and the web customer space,
Supervision graphic works for TV display,
Impact assessment on task load,
Creation and optimization of tools for task and team management.