Second position: Editorial webmaster
Editorial webmaster at OCS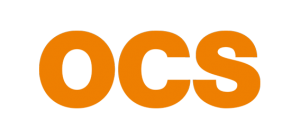 Apprenticeship contract from September 12th 2011 to September 20th 2012
In my time at Orange cinéma séries I had the wonderful opportunity to do a job revolving around some of my greatest interests: movies and TV series. It was also the occasion to work in a bigger company than the previous one and to adapt to new work mechanisms, especially when interacting with my colleagues. Moreover I made use of a set of skills that I didn't use before, with a B2C oriented kind of public relations.
For a year I had to:
Make the website more attractive and informative,
Create mock-ups to promote the release of upcoming movies and integrate them to the website,
Manage 17 Facebook fanpages,
Create banners and visuals aids for TV display,
Report statistics.