Development of my first personal website from scratch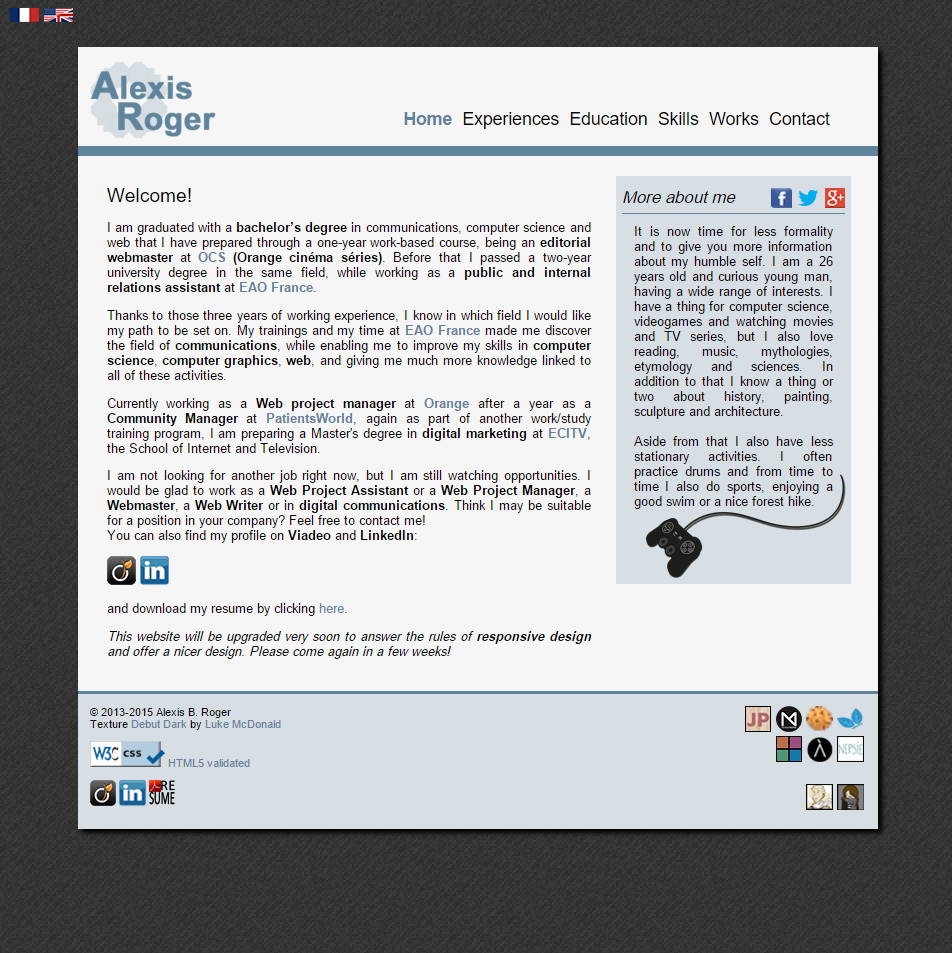 More visibility on my profile
During a year between studies when I was looking for a job, I decided to take the time to develop my first personal website, to train in web development and have my own version of an online profile.
A simple website to test my skills
I developped this website in multiple iterations lasting 2 to 3 days, using HTML and CSS of course, and adding some PHP and Javascript (with jQuery) for some features and animations.
Initiation to responsive design
Although the responsiveness of my website was not quite operational, I learned the basics about how to make a website responsive by modifying the behavior of a few elements.
This project kept me occupied for a few days, allowing me to apply my knowledge of web languages and to promote my career path.
My other projects